Running a company, whether large or small, is an immense job. There are so many moving pieces to be dealt with, from stock options to press releases to marketing. You are often in the spotlight. Not only are you working behind the scenes but you're working on the stage. Often, at the same time. You are the brand of the company and that's a heavy load to carry. Pressures mount, deadlines loom, and you are ready to handle all of them. You can handle all of them. But, what will you sacrifice to meet these demands?
Your marriage, your children, your health? Single-minded focus is needed, at times, but it can be detrimental over long periods of time. It can interfere with personal care habits such as sleep, eating, and relaxation.
You may work night and day during, and not during, crunch time. Or drink multiple cups of coffee every day. All in the name of building networks to expand your company. But, these habits can take a toll on your body and mind. Your position is a big one, an important one, but an unhealthy CEO is bad for a company. Your poor health is a liability for your company. It can even be the death of your company.
Health and business are not two separate entities, they are intertwined. When your back or head aches, and you choose to ignore it, this negatively affects your company. If you have stayed up all night to plan a meeting and you are exhausted the next day, this can affect your decision-making abilities. As CEO, you have the influence to affect change. With good health, you can be sure these decisions are coming from your best self.
And to be frank, without your health, you will be ill-equipped to run anything but a humidifier.
So, here are five tips to maintain your health while heading the C-Suite.
Reduce stress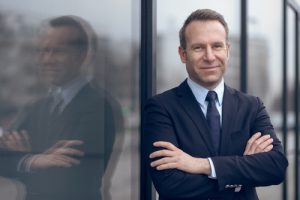 First on the list because it is more than likely the biggest culprit of your poor health, stress is a constant factor and can take many forms. From extreme anxiety to irritability to sadness, stress can lead to burn out and apathy. As a CEO, stress comes with the territory, but you must find ways to manage it.
Aside from the immediate effects of stress you face every day, it can affect your body for many years to come, especially your cardiovascular and gastrointestinal system. You have many years of experience, knowledge, and skills that will not be easy to replace should you die.
To reduce stress here are a few tips from your fellow CEOs.
Tackle what you're avoiding. Anticipatory fear can greatly increase stress. By doing, at least, the first step of the solution, your stress will lower.
Seek quiet. Whether this place is your office, a bathroom, or your car, find quiet and relax into it.
Take time off. Distance yourself from a situation, or problem, and just rest. Sometimes, the answer is waiting for you to slow down.
Leave time to exercise
In a study from The Center for Creative Leadership, it was discovered that executives and managers were working 13.5 hours per day. Even though they left the office, they didn't really leave. Their smartphones kept them tied to work, answering emails and putting out fires well beyond a normal work schedule. With work hours exceeding daylight hours, these executives and managers had no time left to care for their fitness and health.
To combat this, take an exercise break. Not only will it energize your body, it will also boost your creativity.
As CEO, you are tasked with creativity. More than anyone else, your creativity is used to solve crises, boost morale, and innovate. With impaired creativity, your company can lose its competitive edge and stagnate.
Integrating an anaerobic session into your day will greatly enhance your creativity, especially directly after exercising. 30 minutes, at minimum, and you can invent the next amazing thing that converts prospects into consumers.
Maintain a healthy weight
Obesity or being overweight can limit your movement, energy, endurance, and respiratory capacity. Among other issues. As the face of your company, your physique is being judged by stakeholders, potential investors, and many others. The International Journal of Obesity researched the connection between leadership, physique, and perceived leadership potential. This research found that many people associate an average weight with higher leadership abilities and above average weight with decreased ability. Though you are already a CEO, your physique plays a role in how many people will engage with your leadership.
A diet rich in vegetables, fruits, and leans meats is excellent to maintain an average weight. Paired with water and exercise, you can remain fit and energized.
Craft a healthy work-life balance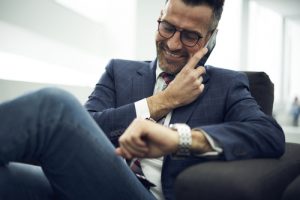 Your work is very important, but your life is even more important. Schedule time for your significant other, children, relaxation, and exercise. You can make sure to be home every weekend, leave early one day of the week, or spend breakfast with your family. A 2003 study showed that setting work and family to equal levels of importance can lower stress and increase feelings of success on the job.
If work becomes too busy, just be sure to be there for the once-in-a-lifetime moments. Many CEOs expressed regret for having missed events like graduations and weddings. "Crystal" moments, one CEO called them. Events you cannot live again.
Add workouts. Exercise factors into work-life balance because when exercising, according to a survey by the Dick Jones Communication, you are able to free your mind of all the commitments, fears, and deadlines filling your day. In addition, scheduling exercise each week is an excellent way to boost your focus throughout the working day.
Run Marathons
From John Legere of T-Mobile to former CEO Steven Reinemund of PepsiCo, marathon running seems to be a common activity. The competitive nature of marathon running combined with the challenge of completing a marathon seems to be a perfect blend for these highly competitive men and women.
In a study of 1500 S&P CEOs, the Centre for Financial Research found that those who ran marathons boasted a "higher firm value". Overall, the strenuous nature of marathon running can boost your productivity.
In conclusion, health and running a company shouldn't be separated. With better health, you can become a better leader. Your family and company need the best version of your self. With a few additions to your schedule, you can give your best self. And leave time to enjoy life.