Absolute Garcinia Cambogia: At a Glance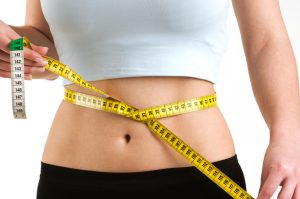 This dietary product asserts to support your weight loss goals by preventing fats from being formed and controlling your appetite, as well as by enhancing your mood through boosting the production of serotonin. Absolute Garcinia Cambogia also touts to make use of only 100% natural and 60% hydroxycitric acid, which is extracted from the outer layer of the garcinia cambogia fruit.
If you've checked products that relate to the main use of this fruit, you would learn that this particular part of the market is surrounded by over-the-top claims and other kinds of publicities to get people's attention. The question is – does Absolute Garcinia Cambogia really deliver genuine results or is it part of the false marketing hype that bombards the nutritional supplement industry?
Understanding How the Product Function
Just like other products that contain garcinia cambogia like GC180 XT and Garcinia Cambogia 360, Absolute Garcinia Cambogia promises to aid in your weight loss management plan by burning your fat and boosting your mood with the use of 60% hydroxycitric acid (HCA) that comes from the said plant. As this is consumed and loaded into one's body, HCA may help the body from developing fat, as well as control your food cravings. The claimed boosted serotonin may help in sustaining a great vibe.
Furthermore, this particular product says that it makes use of purely natural garcinia cambogia extract with its potency having been clinically proven after going through studies and tests. The company behind this weight loss product has also said that the components in the formula are made in the United States in a laboratory that's been recorded with the Food and Drug Administration. Lastly, the ingredients of Absolute Garcinia Cambogia are said to have undergone tests for their wholesomeness and efficacy, hence, no detrimental components or low-quality fillers.
Though the complete list of components is not available on the product site, Absolute Garcinia Cambogia was examined in terms of its chemical composition by ConsumerLab.com where the components below were found to be part of its formulation:
Garcinia Cambogia (fruit rind) Extract (60% HCA) 500mg
Calcium 25mg
Chromium 100mcg
Potassium 25mg
In addition, the official site mentioned that visibility of results will likely happen after three months of consistent intake.
Cost and Money-Back Guarantee
There's a free trial offered for 13 days at a price of $4.95 that covers for shipping and handling fees. This starts from the day the order is made.
After this trial, you will need to pay $87.47 to get the complete 30-day supply. You will also be automatically registered in the company's autoship program, which means you will get a full supply of Absolute Garcinia Cambogia every month or 30 days. Thus, your credit card will also be automatically charged $87.47 plus S&H fees every 30 days.
In addition, the product is offered with a 30-day, 100% satisfaction guarantee, and less S&H fees. If you want to get a refund or discontinue your registration with the autoship program, you're required to call their customer service at (800) 317-4070.
Is Absolute Garcinia Cambogia Effective?
It is easy to be persuaded to try out a new product with all its appealing claims, especially if you really want to see some physical and health changes by losing weight. That is why it is important to consider the following when making a decision:
Clinical Studies/Research Conducted
While Absolute Garcinia Cambogia has been studied and tried in the laboratory many times, it still does not have any peer reviews to fully verify its claimed efficiency. This is not the case for Absolute Garcinia Cambogia alone, but for all products out there with garcinia cambogia as their primary ingredient.
What are the Components?
It is also essential to remember that the official site for this weight loss supplement failed to comprehensively divulge the components in the product. This is somewhat alarming since as a customer you need to know what ingredients you're body is consuming. It is a good thing ConsumerLab.com examined the chemical composition of Absolute Garcinia Cambogia in May 2014 and disclosed the ingredients involved. Nonetheless, it is still vital that companies reveal the list of components they're using in their products' formulations. Without this, it's better to look for other products where information about ingredients are completely available.
Also, because Absolute Garcinia Cambogia has calcium, the benefits, which, will supposedly be given by HCA will be lessened.
Absolute Garcinia Cambogia Cost & Autoship Enrollment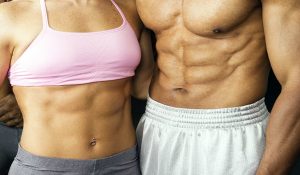 Another important consideration is the product's cost, which is not reasonable. It is too expensive and the high price is not justified with its offerings.
Besides, free samples and autoship programs are, most of the time, just ways to make you spend more and not to offer you any expediency. That's why it is a must that you're vigilant when it comes to companies that make use of such purchasing methods.
What Users Have to Say?
Despite being introduced in the market in 2014, more than 2 years ago, Absolute Garcinia Cambogia still has no user feedbacks on the internet. Meanwhile, the company behind the product is under Better Business Bureau and thus far, there are no customer issues or grievances associated with the use of Absolute Garcinia Cambogia.
Final Verdict
For one, clinical proof for this product to support its claims of effectiveness is insufficient. There are no testimonials online, so there's no way to know of how it is a product, whether it works or not. More importantly, its cost is high considering that it lacks essential features. With all this, it seems a good idea to consult your doctor and ask for other weight loss supplement options that are budget-friendly, safe and effective. It is also important to note that it is not wise to solely rely on weight loss products to help you shed pounds. Proper nutrition and regular exercise are vital, too.