Pure Detox Max: At a Glance
This particular product is a dietary supplement that's said to aid in getting you a slimmer body. This is obtained by boosting your energy, trimming down your belly, and providing overall wellness as it is claimed to eliminate detrimental food particles and toxins from your system. With this, your body becomes purified and more efficient in doing what it's supposed to do.
According to the company behind the supplement, the following natural components make this happen:
Psyllium Husk
Rhubard Root
Ginger Root
Apple Fiber
Senna Leaf
It's natural for people to want to look slimmer and just basically more attractive. After all, the eyes naturally recognize what's appealing. With this in mind, can Pure Detox Max do something to help you achieve your weight loss goals? This is even truer in summer after all the holiday indulgences have taken their toll. So, can this product help? You might want to think these things through:
Is there Clinical Evidence as to the Efficiency of its Components?

Based on the information published on Supplement View, the claims that psyllium, rhubarb, ginger, apple fiber, or senna can generate any weight loss benefits lack scientific support. These are just assertions made by Pure Detox Max's manufacturer.
Actually, some of the components have only shown to alleviate constipation, particularly psyllium and senna. Since these ingredients help you have a bowel movement, you may find your stomach lighter, but this doesn't necessarily translate to weight loss.
Of course, this emptying and lighter effect is momentary, so as soon as you eat your next meal, you will feel heavier again. There's no significant weight loss result here, really.
Another issue is that Pure Detox Max's official site does not have a product label. So, let's say that the ingredients are effective in generating weight loss, we still cannot know for sure if the product has sufficient quantity of these ingredients to produce a substantial outcome because there isn't a product label.
Does the Body Require Detoxifying?
The basic question is if supplements like this are even required. With regards this question, Dr. Michael Smith said: "If your goal is to detox your system, don't waste your time or money. Your body is an expert at getting rid of toxins no matter what you eat. Toxins don't build up in your liver, kidneys, or any other part of your body, and you're not going to get rid of them with the latest detox wonder. Especially avoid diets that promise to detox your liver with supplements or "cleanse" whatever the diet determines needs washing out.
The only type of detox diet that is worthwhile is one that limits processed, high-fat, and sugary foods, and replaces them with more fruits and vegetables. That clean-eating approach is your best bet to getting your body in tip-top shape."
Pure Detox Max Adverse Reactions
Fortunately, there aren't any major side effects associated with the use of Pure Detox Max. Most users should be tolerant of the supplement. In some cases, there have been reports of the supplement causing digestive discomfort, bloating and gassiness brought by the ingredient psyllium. This should be normal as the body readies itself to do some flushing.
What Users Have to Say About Pure Detox Max?
We did find a false news post saying that the product, alongside Garcinia Cambogia Pure Extract, aided Kim Kardashian's significant weight loss.
On the other hand, there's no known association between Pure Detox Max and the reality star. It is unlikely that Kim has even ever heard of this supplement. Hence, this probably is a fake celebrity promotion. Such articles are created by affiliates who make money from commissions on every sale they make. So, they resort to creating fake online customer reviews and celebrity endorsements.
Generally, detox supplements usually get 1.5 stars rating online. Criticisms usually are about the trouble customers undergo cancelling free trials and its ineffectiveness.
Moreover, the supplement is produced by Nutra Life Brands, which also manufactures other nutritional supplements. The company is mainly headquartered in Lutz, Florida. It is listed with the Better Business Bureau with an F rating. This is based on 81 closed grievances, mainly citing issues with the free trial.
Product Cost & Money-Back Guarantee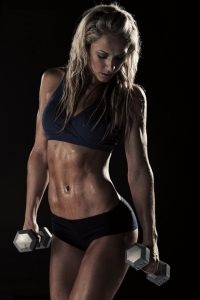 The supplement is offered through a 14-day trial. This will cost you only $6.95 for the shipping and handling. This will get you a complete 30-day supply of Pure Detox Max. But as soon as the trial finishes, you need to pay the full amount which is $69.50. You will then be registered in the company's autoship plan. This means your supply will be replenished every 30 days and your credit card will also be charged $69.50 for every monthly refilling.
We think that free trials are more about taking the customers' credit card information and autoship plans are not for convenience but as means of making sure you're paying them every month for their products you might find unsatisfactory after a while. Hence, it's wiser to avoid such companies that practice this kind of purchasing method.
There's a 30-day money-back guarantee, less shipping and handling, but this is only applicable to unopened items. Moreover, if you want to ask for a refund, discontinue your free trial or autoship registration, you have to call the customer service at 800-820-9822 to get an RMA. Bottom Line
First, the only benefit your body can get from some of Pure Detox Max's ingredients is having a bowel movement. Second, the body has the natural mechanism to cleanse itself, thus, there's no need for cleansing supplements. Third, the product is expensive and lastly, it's only available through a free trial and a subsequent enrollment to its autoship plan, which, based on customers' reports, is a big trouble you don't want to get yourself in.