Ambi Fade Cream Outline
While an individual's ages skin elasticity disappears and ages spot begin to surface. Unpleasant sagging and fine lines also begin to appear followed by actual wrinkles. Unless skin is taken care of well, it becomes kind of dull over time and the tone grows uneven as discolorations progress.
The sun and environment add free radicals to the mix causing oxidative damage. Ambi claims that they have an effective, yet inexpensive solution. The cream is supposed to lighten odd spots and brighten evening skin creating a smooth contour.
Ambi Fade Cream is said to contain protective sun screen to fend of damaging UVB and UVA rays. The formula only consists of a handful of key ingredients making it much simpler to accomplish these skin care goals.
Ambi Fade Cream Ingredients and Actions

Vitamin E is nourishing and contains powerful anti-oxidants to defend the skin against damaging free radicals. This oil, it often used by professionals to reduce the visibility of scars as well as stretch marks and has been for centuries. Vitamin E is probably one of the most popular components in personal care products.
Alpha hydroxy acids are obtained from milk and fruit sugars in order to add them to tons of skin care and medicinal products. It lifts skin cells that are dead exfoliating the skin allowing glowing, fresh skin to rise to the surface.
Hydroquinone is often implemented by medical professionals for hyperpigmentation treatment and a variety of others types of skin discoloration. Scientific research has shown hydroquinone to directly affect melanin production and diminish the skin cell's color pigmentation.
Octinoxate is found in numerous skin care products today as it is said to provide sunscreen; however, a great deal of confusing controversy surrounds this chemical. It is readily absorbed through the skin and some say that it is less harsh than other types of chemicals included for sun protection. In clinical trials, octinoxate shows powerful evidence of being an endocrine disruptor.
Ambi Fade Cream Advantages and Disadvantages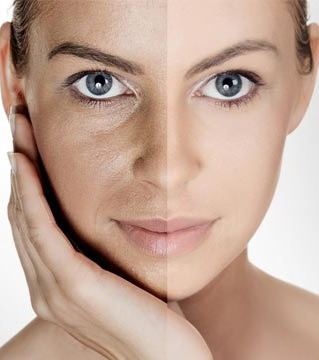 Ambi Fade Cream Advantages
The components in this formula have been examined by scientific professionals.
Most of the reviews for Ambi Fade Cream shed positive light on its use.
This particular name is well known.
There are many locations to purchase this product from.
This is one of the more affordable products of its kind.
Ambi Fade Cream Disadvantages
There are some questions concerning the sun screen in this formula.
The brand name of this specific product has changed hands many times.
No money back guarantee can be located.
Order Spot
Ambi Fade Cream can be purchased from physical locations as well as numerous websites. It is about $7 for a tube containing 2 ounces.
End Vote
This is one of the more affordable fade creams on the market; however, the manufacturer does not seem to offer a refund of any kind. There are a number of health questions concerning the chemical added to this formula as a sunscreen. Ambi Fade Cream does not seem like a wise purchase.