What we are trying to achieve here is the ability for everyone to understand what happens in the world of supplements as well as products alike.
Product Description
Health problems caused by UV radiation from the sun, which includes skin cancer, are a constant concern for many. All health professionals advise the use of preventative measures to avoid the damage caused by UVA and UVB rays. Anthelios XL Fluid Extreme SPF 50 is a high performance sunscreen designed to work in extreme environments.
Anthelios XL Fluid Extreme SPF 50 specializes in advanced protection in extreme environments, however it also performs very well in everyday use. It has a very lightweight formula and has been clinically designed to work in harmony with all skin types. It boasts the Mexoplex formula which grants significantly higher protection from UVA sun rays. The very high SPF of 50 also provides effective protection against UVB and with the non-greasy formula it can be easily used beneath everyday clothing, or in extreme environments and sun exposure alike.
This formula is designed to be used just like most other topical sunscreens on the market. It is applied to the skin and the engineered lightweight formula grants the user trouble free protection even with heavy clothing or in very hot environments. UVA and UVB rays from the sun are prevented from damaging the skin by the ingredients, benefitted by the advanced Mexoplex formula and can be reapplied as often as necessary throughout the day to keep the user protected from the sun. Anthelios XL Fluid Extreme SPF 50 has been designed for universal use in extreme conditions, and with a fragrance and paraben free formula it can easily be used by all skin types. Cloudy days can also provide dangerous UV exposure and this product can be used to protect against damage for all ages and all seasons. Oily, acne prone and sensitive skin types are also protected by this product, and with environmental changes it is nice to know there is a product which can help as the dangers of UV exposure continue to increase.
It is always important to consider a balance when searching for a new sun care product.
Anthelios XL Fluid Extreme SPF 50 is invisible on the skin, non greasy, designed to work with and acne prone or oily skin, sensitive skin is unaffected by the fragrance free formula, SPF 50 protection against UVA and UVB, lightweight and convenient, unaffected by extreme conditions.
Ingredients
Sunscreens have conventionally been designed with fragrances which often irritate sensitive skin and comedogenic substances which block pores. Anthelios XL Fluid Extreme SPF 50 is fragrance free and non-comedogenic so it can be used by all skin types. It is also paraben free.
It Contains:
Aqua / Water
Dicaprylyl Carbonate
Octocrylene
Cyclohexasiloxane
Alcohol Denat.
Isononyl Isononanoate
Titanium Dioxide [Nano] / Titanium Dioxide
Glycerin
Butyl Methoxydibenzoylmethane
Peg-30 Dipolyhydroxystearate
Dimethicone
Propylene Glycol
Poly C10-30 Alkyl Acrylate
Anthelios XL Fluid Extreme SPF 50 has been designed to be safe for all skin types. Extensive testing has proven that none of the ingredients are damaging or harmful and has also been specifically engineered to be paraben free, non-comedogenic and fragrance free.
As a result, there is no risk found for frequent application of Anthelios XL Fluid Extreme SPF 50 and the consumer can use this without fear of any reaction to the ingredients. Furthermore, clinical trials have proven it to be safe. Of course, when considering if any product will cause a reaction to a user's skin, they should always seek medical advice and show the ingredient list to a medical professional.
Value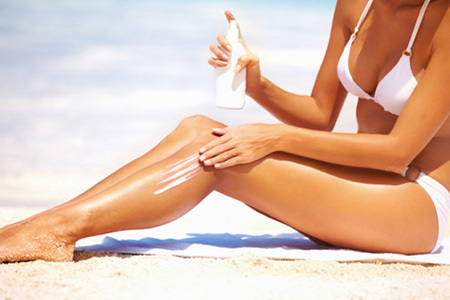 Anthelios XL Fluid Extreme SPF 50 can be found for sale by most online retailers for around $28.95 (which may vary) for a full 50ml bottle.
To conclude:
There are many products on the market and Anthelios XL Fluid Extreme SPF 50 is higher in price than many competing brands.