EltaMD UV Physical Broad-Spectrum SPF 41 Summary
EltaMD has an entire line of sunscreen products to protect the skin from damaging UVA rays. They claim that their formulas have the ability to prevent premature skin aging and battle risks associated with the development of skin cancers. The company says that their products do not contain harsh chemicals as so many other sunscreens on the market do. This product is supposed to promote healthy skin while shielding the user from those hazardous rays.This is an assessment to take a look at the claims and compare them to available scientific data. These sun protection products are only sold through physicians that the manufacturer approves. Most sunscreen formulas sold on the market contain a large number of toxic chemicals, especially those which are prescribed.
EltaMD UV Physical Broad-Spectrum SPF 41 Ingredients and Functions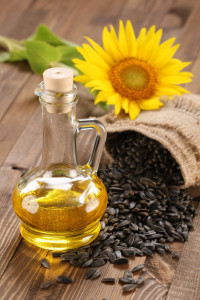 Zinc Oxide is white powder which is often added to skin care products including those for diaper rash. It is also included in the production of merchandise such as
paints, plastic, rubber, cement, and adhesives. Zinc Oxide is used in skin products to protect against sunlight.Titanium dioxide is a natural compound; however, there is still some controversy over whether it is safe for human use or not. It is incorporated into products for UVA protection. Quercetin provides a wide range of powerful anti-oxidants and triggers anti-inflammatory actions in the skin. It is frequently found in formulas for skin sensitivities to photo damage and numerous forms of dermatitis.Sunflower oil is rich in Linoleic acid has been proven to trigger anti-inflammatory actions. Its properties also protect the skin from moisture loss through the formation of a barrier. Iodopropynyl Butylcarbamate is a chemical that is used as a preservative. It was included in formulas for pressed wood and paint at one time. It is a known allergen and toxicant.
EltaMD UV Physical Broad-Spectrum SPF 41 Application
They say to apply the formula liberally to neck, face, and backs of hands about 15 minutes before getting in the sunlight and repeat every 40 minutes.
EltaMD UV Physical Broad-Spectrum SPF 41 Pros and Cons

EltaMD UV Physical Broad-Spectrum SPF 41 Pros
The Zinc Oxide in this formula is transparent.
It is non-comedogenic as well as paraben and fragrance free
Every product has a fact sheet on the official website.
Each formula has a safety data sheet on the company webpage.
EltaMD UV Physical Broad-Spectrum SPF 41 Cons
This is a prescription and has no return policy.
The company provides a large list of unauthorized dealers which includes amazon.
This product may only be obtained through a physician.
EltaMD UV Physical Broad-Spectrum SPF 41 Shop Spot
The company provides a search tool to locate physicians in specific zip codes to obtain prescriptions for this formula.
EltaMD UV Physical Broad-Spectrum SPF 41 Conclusion
This formula contains ingredients which can cause harsh reactions. It also seems like it would be extremely expensive since it can only be purchased through medical professionals.