I understand that I'm a woman, but sometimes I find myself thinking about things guys think about. For example, and I know this can be a topic thought about by either a man or a woman, I often wonder how long the average man should last in bed.
Okay, hold your roll and hear me out. I know how long my ex-boyfriends time frames were, and I know how long my current boyfriend's time frame is in bed. However, I often wonder if these times in bed are normal for men. Like, is there a way to increase how long a man lasts in bed so that I can (or other women can) orgasm? I sure hope so.
Anyways, I looked into the popular question "How long do guys last in bed?" and I found quite the evidence. Apparently, men of all ages don't last all that long during sex. Let's take a closer look.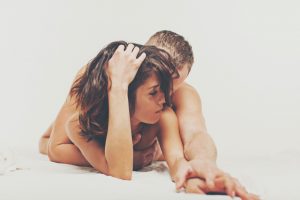 The research study I stumbled upon involved approximately 450 men. These men were asked to have sex with their wives/girlfriends for about 4 weeks. They were asked to document these sexual experiences by setting a timer from the second they entered their lady's vagina to the second they reached orgasm. At the end of the study, all approximate 450 men turned in their 'sex diaries' for the researchers to come up with their results.
How many men lasted how many minutes in bed.
Length of Time Amount of Men
1 minute 4 men
2 minutes 20 men
3 minutes 28 men
4 minutes 51 men
5 minutes 52 men
6 minutes 52 men
7 minutes 43 men
8 minutes 31 men
9 minutes 24 men
10 minutes 19 men
11 minutes 21 men
12 minutes 19 men
13 minutes 18 men
14 minutes 8 men
15 minutes 11 men
16 minutes 11 men
17 minutes 8 men
18 minutes 10 men
19 minutes 5 men
20 minutes 1 man
21 minutes 1 man
22 minutes 1 man
23 minutes 4 men
24 minutes 1 man
25 minutes 2 men
26 minutes 3 men
27 minutes 2 men
28 minutes 1 man
29 minutes 1 man
30 minutes 2 men
31 minutes 2 men
32 minutes 1 man
34 minutes 1 man
36 minutes 1 man
39 minutes 4 men
43 minutes 1 man
44 minutes 1 man
52 minutes 1 man
After taking a look at the results from the sex study I found, I think it's safe to say the majority of men fell into one particular area, lasting in bed between 2 minutes to 18 minutes.
According to the study, the average time of how long it took for men to climax was 6 minutes. Surprisingly, the time clearly varied from 1 minute to a whopping 52-minute marathon (I'm not sure if that poor girl's vagina hurt or felt good afterward).
After the study was conducted, the average amount of time in bed documented was anywhere from 4 to 11 minutes, with anyone clocking in at 21 minutes or more being 'disqualified.'
Now that I'm done giving you the statistics, I'd like to inform you on the comedic part of this study: All men were asked to state how long they think they typically lasted in bed. I think you can assume what I'm about to say; every man over exaggerates the amount of time they last in bed. Let's take an even closer look.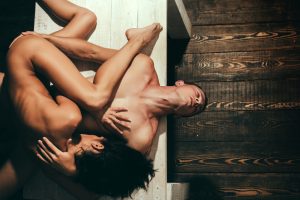 According to findings from the study, the men involved in the case always assumed they lasted approximately 2 minutes more than they actually did. This, in turn, leads me and other women to believe that men exaggerate their performance, too.
If you had to ask my personal opinion, what do you think my answer would be regarding if men over exaggerate? I think they do, but I also think they know they do.
What if I told you there's no need to over exaggerate anymore? What if I told you there is a way to increase how long you last in the bedroom? What if I told you there is a way to increase things like your sexual performance, sexual endurance, size of the penis, and so much more? All these what ifs are real, thanks to natural male enhancement supplements.
Natural supplements does the job the right way by amplifying your erection and making it last longer than ever before. They will give you and your partner a better sexual experience altogether. You'll never have to worry about your sex life ever again. Try it today and you'll be pleased with the aftermath and last longer in bed then the average guy.
By Jenny Lyn