St. Ives Blemish Control Apricot Scrub is an all-natural, oil free, exfoliating product. It has 2% salicylic acid and it cleans out the pores to stop future skin breakouts. This scrub deep cleanses your skin to make it softer. Unilever manufactures this scrub and the brand, St. Ives, has been going for 30 yrs. This brand only creates moisturizers and exfoliants that are all-natural. They have various products going from washes, to skin products and lotions too. You may find the prices vary but generally this scrub, for 6 oz. is $4.39.
Ingredients in This Scrub
This Scrub from the St. Ives brand has various ingredients which are: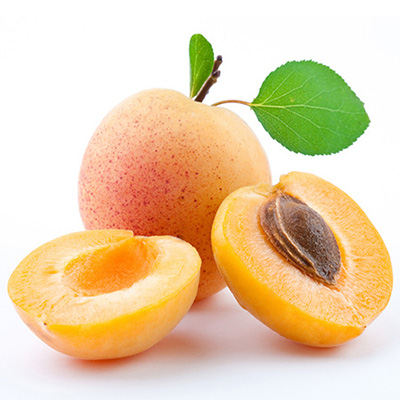 Water
Salicylic Acid that stops breakouts and acne
Juglans Regia Walnut Shell Powder that exfoliates skin.
Glyceryl Stearate SE, Glyceryl Stearate, Cetyl Alcohol, Cetearyl Alcohol and Polysorbat 60 that all emulsify.
Propylene Glycol that absorbs water.
Sodium Laureth Sulfate and Cocamidopropyl Betaine cleanse the skin.
Zea Mays Corn Kernel Meal cleanses and protects skin.
Triethanolamine that buffers skin.
PEG 100 Stearate that is an emollient, emulsifies and moisturizes.
Cetyl Acetate that conditions the skin.
Ceteareth 20 that is an emollient and emulsifies.
Carbomer thickens and smooths the scrub.
Titanium Dioxide CI 77891 reduces skin redness.
Acetylated Lanolin Alcohol is an emollient.
Fragrance
Pheneythl Alcohol, Limonene, PPG 2 Methyl Ether and Linalool are fragrances.
Methylisothiazolinone preserves skin.
Glycerin protects skin.
Prunus Armeniaca Apricot Fruit Extract is the extract that comes from the fruit.
These ingredients are found in this scrub from the St. Ives brand.
Advantages and Disadvantages
This product has many advantages including all-natural ingredients, removing impurities in the skin, getting rid of acne and breakouts, only using 2% salicylic acid, won't dry out the skin and has been tested by dermatologists. The disadvantage to using this scrub is if you are using other treatments for breakouts or acne it could dry out your skin or irritate it.
Directions and Precautions
Directions for this product are to use to 3 to 4 times a week by gently putting onto skin that is moistened. Thoroughly rinse and keep out of eyes. Precautions for this product are not to use for sensitive skin and if discomfort or redness start stop using this product.
Customer Reviews
Many customers use this product for years and say their skin looks radiant without it drying out. It is rated highly and is a product many customers choose.
Final Verdict

This product works great for getting rid of acne and breakouts and many customers choose it because it has very minimal, if any, side effects for them.
Want to improve your skin and your body? Ultimate Man Once Daily is a vitamin that allows you to not only improve the quality of your skin but it also helps you to get better blood pressure levels, improve on your heart health, improve your sexual health and so much more. You can order it at no risk to you as well!