When companies claim that their product is dangerous., it may sometimes come across as bragging – this is because they are attempting their sales through reverse psychology i.e. "negative attention is better than no attention at all."
This may spark an interest from those who are daft enough to ignore the warnings, but not everyone wishes to take this route. Initially, the idea of using a holistic supplement would be to achieve goals naturally as well as safely.
Reviews can help you see the comparisons of different remedies which are available to purchase today and so we have set out to offer you useful advice. That you can trust will help you to invest your time, effort and money into an item that works and to the best of its ability without casuing any kind of trouble for harm.
What is the product's purpose?
According to the manufacturer Lean 650 works like any other thermogenic fat burner. However, the company seem like they proudly warn all customers that the pills sold could be a potential danger to health.
There are those who choose to ignore this fact and instead think that the product must be as effective as it is risky. They hold the idea that if it is potent then it will work better.
As the product's primary fat burning ingredient, DMAA is a banned substance that could trigger weight loss but is known to be harmful and possibly inflict cardiovascular problems.
On to of this it contains Caffeine Anhydrous which boosts energy and suppresses the appetite, but extremely risky when combined with DMAA.
Which formula is used?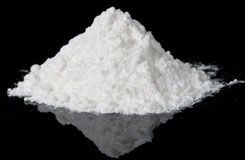 Caffeine Anhydrous, Betaine Anhydrous, Green Tea Extract, L-Carnitine, Methyl Synephrine and 1, 3 Dimethylamine (DMAA)is the full list of ingredients.
Classed as a dangerous substance is DMAA and this item has then been put together with other stimulants such as Caffeine, the risk factor is much higher.
Those who are already tolerant to supplements, might not experience symptoms that sensitive or new people would endure.
It is better to have a doctor's advice to determine your personal risks when taking products that contain Caffeine and DMAA.
Consuming this product may cause side effects like palpitations and hypertension.
Value
There is no information available with regards to dosage or price as the product is discontinued by American retailers due to being banned.
To conclude:
An alternative that does not contain any kind of stimulant would work much better than a banned formula that contains illegal substances.
It would be in your better interest to try GarciniaX, for example. This is only $19.95 for a one month supply and has been clinically proven to have the best and most advanced formula of the market today. It is the number one choice for consumers because it uses potent herbs and natural ingredients including calcium and Potassium.
Effects can be noticed instantly and for longer and this is a 100% safe to consume option that you can guarantee to rely on.