Progene Daily Complex Testosterone Support Outline
The maker of Progene claims that their product is the answer to low testosterone issues for guys over 40.
They insist this complex will increase physical performance; spur energy levels; and boost overall vigor.
The company further attest that it amplifies testosterone levels; intensifies the libido; and enhances gains from the gym.
This review will investigate these claims against scientific trials to determine the truth.
Progene Daily Complex Testosterone Support Ingredients and Actions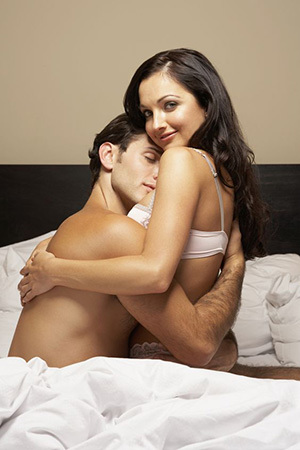 The amino acid L-Arginine increases nitric oxide levels; elevates testosterone; and supports the health of the circulatory system. These elevations have been scientifically proven to improve the size and firmness of erections.
Eurycoma Longifolia Jack, also named Tongkat Ali, is very famous in the supplement world. Ancient Indonesian cultures have implemented it for centuries to resolve erectile dysfunction. It has the capability to correct low testosterone conditions and increase the potency of sperm. This herb regulates DHEA and the conversion of androgens specifically into testosterone.
DHEA is most commonly obtained from wild yams to incorporate into supplement formulas and called plant sterols. Clinical studies have found that its supplementation can be extremely valuable in correcting erectile dysfunction. This was shown to be especially true for individuals with hypertension.
Damiana leaf extract has been scientifically established as an effective solution for sexual dysfunction. It was also discovered to boost the ability to achieve an orgasm in both genders and diminish the time between sexual sessions.
Oat Straw, scientifically known as Avena Sativa, has been a member of the holistic medicine family for many generations. It controls the levels of hormones in the body and increases the production of luteinizing hormones. It fuels the libido by amplifying genital sensitivity.
Korean Panax Ginseng has been shown to increase nitric oxide levels which provides a wide selection of health benefits. This functions as a vasodilator to support circulation; promote arterial health; and boost nutrient delivery. This herb also amplifies testosterone; triggers its production; and manages levels.
Progene Daily Complex Testosterone Support Dosing
The package instructs users to consume two gel-capseach day.
Progene Daily Complex Testosterone Support Advantages and Disadvantages
Progene Daily Complex Testosterone Support Advantages
This manufacturer provides a 60-day reimbursement policy.
The individual properties in this product have been clinically verified.
Progene Daily Complex Testosterone Support Disadvantages
Shipping costs for returns are the responsibility of the consumer.
Refunds are only honored for supplements purchased through the company websites.
Customers must obtain a return approval number to request reimbursement.
This product should never be used by persons with any medical issues.
There are user complaints concerning liver inflammation.
Progene Daily Complex Testosterone Support Order Spot
A 30-day supply of this product is offered for $49.95. It is also available on the official website, but pricing is hard to locate.
Progene Daily Complex Testosterone Support End Vote
This is not anadvisable purchase decision as there are too many medical warning and reimbursement policy conditions.